How to remove acne scars fast? Well, it's tricky sometimes but not impossible. It's very common issue for most of the people's and normally fades away within one or two month.  But in some cases it can be dangerous and need to get rid of it quickly. Especially, its trend to be appearing on the face of teenagers and these pimples can demolish their beauty.
Pimples are mainly a sign of acne. The main cause behind this problems are excesses sebum secretion by the oil glands.  This can also be caused by the accumulation of sweat and dirt in the sweat pores of the skin. When bacteria attack the pores, infections start to show and pimples form.  The pimples are not the permanent but the scars they leave behind are difficult to remove.  Pimples usually appear on the face, neck, back and shoulders.  The presences of these awkward pimples are very annoying and miserable.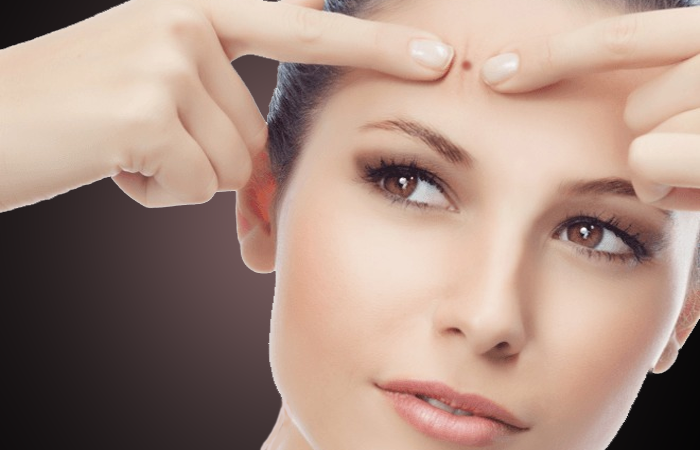 Best Home Remedies to Get Rid of Acne Scars Fast
Fortunately, there are many natural home remedies that can help you to get rid of pimples. In this article, I will tell you how you can remove this unwanted acne scars fast with natural home remedies. In some cases, you could get the result within one week or in just few days.
Lemon Juice
Lemon juice is extremely helpful to remove the pimple fast; it can also heal and makes the skin youthful. This amazing lemon juice contains very essential skin lightening properties which includes alpha hydroxyl acid (AHA). This is a common ingredient that most of the ace scar removing cream uses.
Direction:
At first squeeze a fresh lemon into a bowl to get the juice. Just takes 2 or 3tsp of lemon juice and a cotton ball. Apply the lemon juice to the affected spot by using cotton ball and dab the juice over acne scars.  Leave it for 30 minutes and then rinse the skin using cool water. You have to repeat this processes for at least 2- 3 weeks to get the best possible result.
Ice
Ice is another very simple way to diminish the redness, swelling and inflammation of pimples. It improves the blood circulation to the affected skin area, helps to tightening the skin pores, and cleanses the dirt and oil accumulated on the skin.
Direction:
Takes an ice cubes and wraps it by a piece of cloth. Hold the ice cubes on the affected area for a few seconds. Wait few minutes and repeat the process in same way.
Baking Soda
Baking soda can be very effective to remove acne scars due to its exfoliating properties. Over the years, it has been used as a holistic homemade scrub that works by scraping scar and dark spot tissue mildly to make it fade away. More than that, baking soda can make the skin smooth, clean ad bright.
Direction:
Make a thick paste by putting 3tsp baking soda and 2tsp water into a mixing bowl.  Apply this paste on the affected acne scar and massage it in a circular motion. Leave it for few minutes and wash your face.
Honey
It has antibacterial properties, which helps to fight against the bacteria that attacks the skin pores. Honey can be used as a good home remedy for treating many skin problems.  To remove acne scars raw honey should be use rather than prepared ones.
Direction:
Take 1 teaspoon of honey and apply it directly on the pimple spots and pimples.   Leave it for 10-15 minutes and then wash the face with cold water.  To get rid of pimple fast repeat the process at least twice a week.
Cucumber
Cucumber has tremendous health benefit also works great for skin treatment. It's a great source for Vitamin-A, as well as Potassium and magnesium, which is very essential for skin. You can use cucumber slice directly onto the skin to remove acne scars and other blemishes.
Direction:
Take a fresh cucumber and make a few slices of it. After than lay the cucumber slices on the acne scars area and leave it for at least 30 minutes.  Then wash your skin with the lukewarm water.
Turmeric
Turmeric is a very good home remedy for treating acne scars fast. This is because it aids in controlling subum production and prevent scarring.  You can use this to get rid of dark spot that left by pimples.
Direction:
Take 2 tsp. turmeric powder, 2 tsp. of milk and lemon juice, mix these well to make a thick paste. Apply the paste all over your face or onto the affected skin areas. Wait for 20 minutes and then wash the face with lukewarm water.
Alternatively, you can also mix olive oil with turmeric powder that also works fine to remove acne scars.
For quick result, apple turmeric paste on the skin twice a day.
Potato Juice
Potato juice is extremely effective to reduce black spot and dark patches on the skin. If pimples breakout left you with blemishes, then potato juice can be used to dismiss the dark spot.  Potato contains essential Vitamins and minerals that are good for skin.
Direction:
Take a potato and make few thin slices of it. Apply them directly onto the affected areas of your skin. Leave it for at least 30 minutes. After then wash the face with clean lukewarm water.  Repeat the process at least once a day to get fast results.
Tea Tree Oil and Aloe vera
Tea Tree is another very good home remedy for treating pimples. It has antibacterial properties that assist to fight against the harmful skin bacteria. It can also help to dry out blackheads and whiteheads. On the other hands, Aloe vera contains many essential vitamins that help the skin stay fresh and healthy.
Direction:
Take 1 tablespoon of Aloe vera gel and a few drops of tea tree oil. Mix them well and apply it on the pimples and blemishes. Leave it for half-an hour and then wash it with water.
Toothpaste
You can use toothpaste not for only cleaning the teeth but also for treating pimples. This way of removing acne scars are more effective when you also follow the Ice remedy.
Direction:
Apply a little of white toothpaste directly over the affected akin area. You can do it before going to the bed or anytime at the day. After at least 1 hour, wash the area with water and you will find significant changes on the area.
Above are the top 10 best natural and easy home remedies for treating acne scars and pimples. Just apply these natural remedies according to the direction and remove the acne scars fast.