Joey Badass Net Worth: An American rapper, actor and record producer, Jo-Vaughn Virginie is best known by his stage name "Joey Badass". He is also the founding member of hip-hop collective group, Pro era. Let's find out Joey Badass Net Worth, Bio, Age, and other latest news.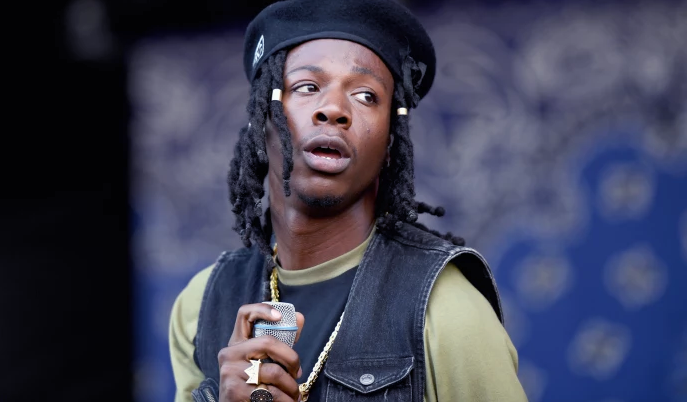 | Real Name | Jo-Vaughn Virginie |
| --- | --- |
| Stage Name | Joey Badass |
| Date of Birth | January 20, 1995 (Age 23) |
| Birth Place | Brooklyn, New York, USA |
| Education | Edward R. Murrow High School |
| Occupation | Rapper, Song-Writer |
| Nationality | United States of America |
| Height | 6 feet 2 inch |
| Weight | 80 Kg |
| Marital Stratus | Single |
| Partner | Unknown |
| Children | None |
| Debut Album | B4.Da.$$  (2015) |
| Net Worth | $4.5 Million |
| Income Source | Tour, Concert, Album, TV Appearnce |
How much is Joey Badass Net Worth?
According to the various sources, Joey Badass has an estimated net worth of $4.5 million as of 2018. He has formed his fortunes through a sensational music career alongside acting and endorsement deals.
Joey is also very active on social media. He has an Instagram account with more than 1.4 million followers. His YouTube channel "Pro Era" has over 600K subscriber.
What is Joey Badass Age?
Joey Badass was born on January 20, 1995 in Brooklyn, New York. He is currently 23 years old.
Early Life
His father was a Jamaican and mother was from St. Lucia. Joey Badass attended Edward R. Murrow High School to pursue a career on acting. He then identified his love towards music when he was studying at 9th grade. At the age of 11, he started writing poetry and song. Joey then became a joint founding member of the Progressive Era, which he formed during his high school time.
Career
He began rapping under the name of "JayOhVee", but soon changed it to Joey badass. Joey badass uploaded a video of himself freestyling to YouTube in 2010, which was also posted on the American hip-hop site named World Star Hip Hop. The video was caught the eyes of Jonny Shipes, the president of Cinematic Music Group, and soon after he became his manager.
Joey Badass released his first solo mixtape "1999" when he was just 17 year old. A video for the song "Waves" was released in June 2012. The mixtape was named the 38th best album of 2012 by Complex magazine. He got his initial popularity and success in the underground scene through this mixtape. Later, in the same year, Joey Badass released his second mixtape, Rejex.
On January 20, 2015, he released his debut studio album B4.Da.$$ under Cinematic Music Group and Relentless Records. The album reached #5 on the Billboard 200 chart and selling more than 54,000 copies during its first week in the United States. His second album All-Amerikkkan Badass was released on April 7, 2017, by Pro Era Records and Cinematic Music Group. The album received both critic and commercial success and eventually reached #5 on the US Billboard 200 chart.
In addition to his music career, Joey Badass has appeared on the USA Network series Mr. Robot in 2016.
The 23-years old has earned lots of money through tours, concert, album and TV appearances. We don't know anything about his personal life or girlfriend. Now the young hip-hop star is  just focusing on his career rather than anything else.