The world's one of the most beautiful country, Italy is best known for its delicious food, wine and as a soccer nation. They are also famous for hottest men and beautiful women. These beautiful Italian women have charmed the world with their beauty and talent. Aside their enticing beauty, Italian ladies are best known for their intelligence and an unflinching determination. However, let's move on and make a list of top 10 hottest and most beautiful Italian women in 2018.
Federica Ridolfi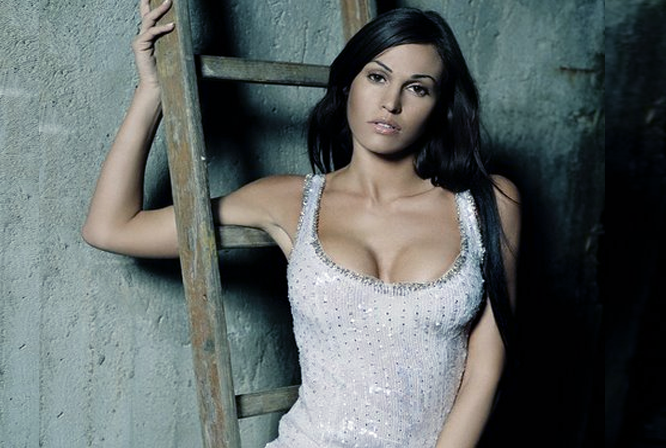 The daughter of an actor Gianni Ridolfi, Federica Ridolfi was born on March 2, 1974 in Rome, Lazio, Italy. She is a dancer and a hostess on television. Federica Ridolfi has appeared on many TV shows as a co-host and performed in Fashion shows.The 44-years old hottest lady takes the #10 position of our most beautiful Italian women list
Giorgia Palmas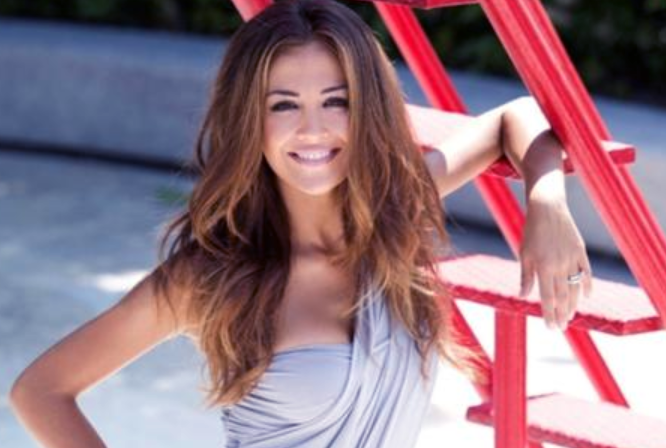 Born on March 5, 1982 in Cagliari, Sardinia, Italy. Giorgia Palmas is an Italian television star and model. She rose to fame with her appearances on the Italian television show Striscia la notizia.
See: Top 15 Hot and Beautiful Japanese Women
She represented Italy in the Miss World 2000, and finished as second in the beauty contest. Palmas then becomes a regular face on the Italian television and has participated in many reality shows such as L'isola dei famosi, which she won in front of 4,842,000 viewers. .
Martina Stella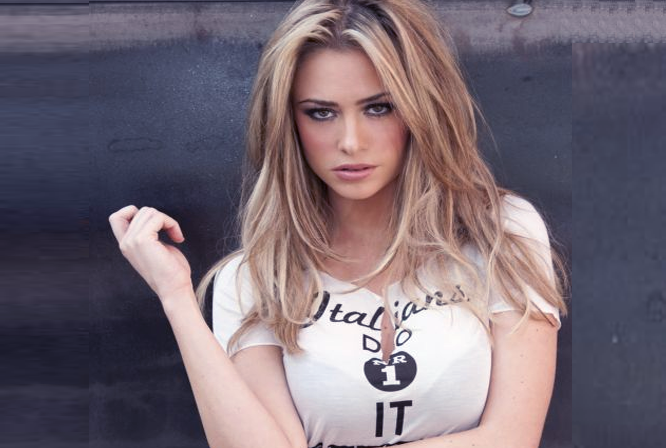 An Italian actress and screenwriter, Martina Stella is also a top notch beauty in Italy. She has fabulous figure and cutest looks. At the age of 16, Martina began her cinematic career in a 2001's comedy drama film L'ultimo bacio. The film has received both critical and commercial success, and nominated for Best Film Awards.
See: Top 10 Hot and Beautiful Chinese Women
Martina Sella was born on November 28, 1984 in Florence, Tuscany, Italy. She married with Andrea Manfredonia in 2016. Together they have one child.
Melissa Satta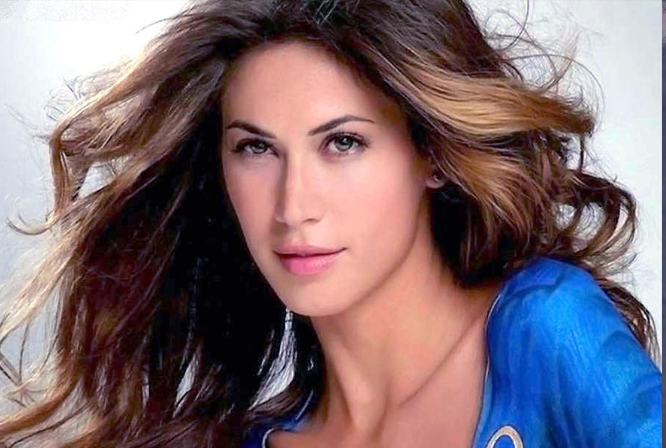 Melissa Satta is an American born Italian actress, model and television presenter. She spent her youth in the island of Sardinia, land of origin of her parents. At the age of 16, she began her modeling career and soon after obtained the title of beauty contest Miss Extreme in 2003. She started working as a television presenter in the Italian television program Mio fratello è Pakistano in 2005.
 This super-hot model has appeared in Maxim Magazine and featured in the 2010 Sports Illustrated Swimsuit Issue. She rightly takes the #7 position among the most beautiful Italian Women.
Elisabetta Canalis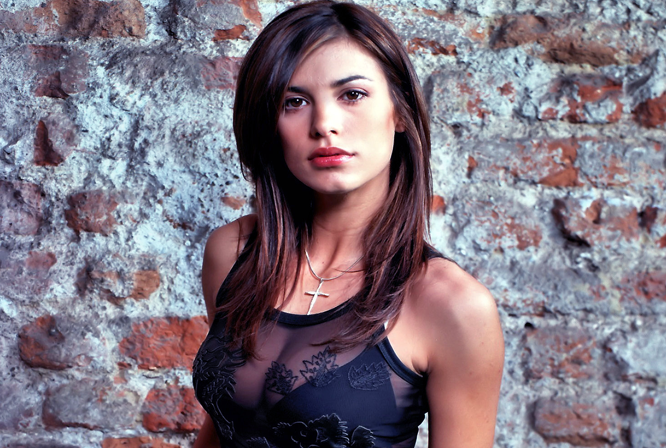 Elisabetta Canalis is famous as an Italian actress and showgirl. The 39-years old lady has performed as a dancer on the Canale 5 TV show Striscia la Notizia from 1999 to 2002. With two enticing eyes, and a seductive body makes her the face of many top magazine. She was the cover girl for the June 2010 Vanity Fair magazine. She then became the 7th most beautiful woman 2010 for Maxim, and 4th beautiful woman for the Italian version of Vanity Fair.
Elena Santarelli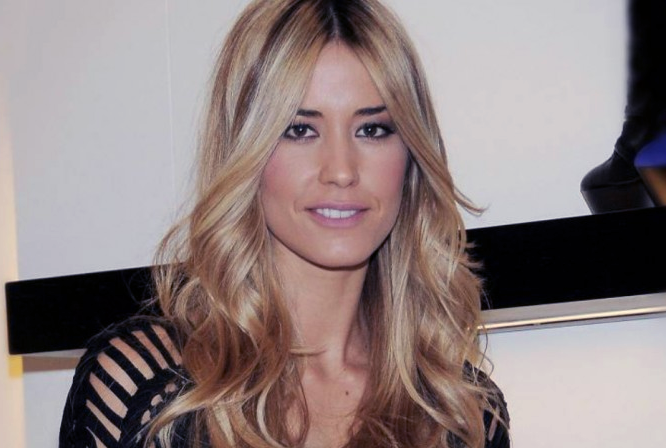 The lady with long blonde hair, Elena Santarelli is an Italian actress and model. She began her television career as an assistant of Amadeus in the Rai 1 quiz show L'eredità. Later, she appeared on Italy's popular reality show "Isoladeifamosi" and Italian MTV as host.  She also performed as a top model in the Italian Fashion industry. In 2005, she has featured in a sexy calendar for Max Magazine.
See: Top 10 Hot and Beautiful Spanish Women
Elena was born on August 18, 1981 in Latina. She married to a soccer player Bernardo Corradi in 2004. The mother of two children picks the number #5 slot among the most beautiful Italian women list.
Cristina Chiabotto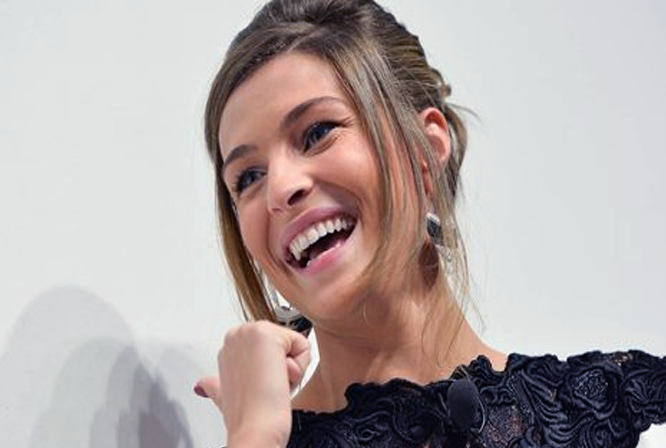 The 2004 Miss Italia beauty contest winner, Cristina Chiabotto performs as a TV presenter, model and showgirl. She is a lady with tall legs and smiling faces. Christina works as TV presenter for Juventus Channel. The 31-years old lady is also a great dancer, who won the dance competition Ballando con le stelle, the Italian version of Dancing with the Stars.
Claudia Romani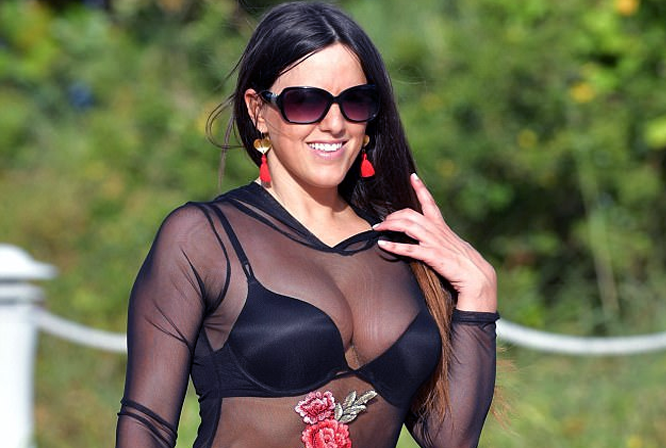 Claudia Romani works as a model. The lady with a natural seductive body and two round hole eyes, making her as one of the hottest Italian women. She has appeared on the cover of world's top magazine such as Maxim and GQ. In addition, Claudia was ranked on 2010's 100 sexiest woman in the world by FHM Denmark. This astonishingly beautiful lady was model for Samsung, Toyota and Ford.
See: Top 15 Most Beautiful Russian Women
Claudia Romani was born on April 14, 1982 in L'Aquila, Italy. She spent her teen age in Denmark and studied in England. She has been lived in Miami, Florida since 2010. The 35-years old woman makes the top #3 among the beautiful Italian women.
Giusy Buscemi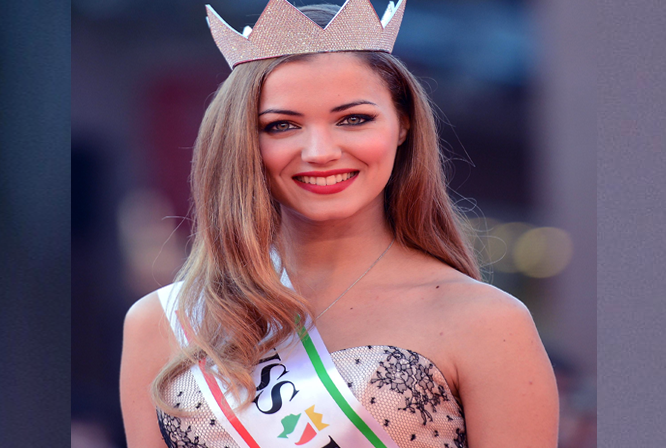 A proven Italian beauty, Giusy Buscemi was the winner of 73rd edition of the Miss Italia beauty contest. The 24-years old lady with green eyes and dark blonde hair is the 2nd most beautiful Italian women.
She is an actress and model. She is studying in the Faculty of Literature, Music and Performing at the Sapienza University. Giusy Buscemi is currently focusing on her acting and modeling career.
Monica Bellucci
The most oldest but the most talented and beautiful Italian women in the list. Monica Bellucci is an internationally established actress and model. She has modeled for many top brands like of Dolce & Gabbana and Dior. Monica has appeared on numerous Italian and Hollywood films. The 53-years old lady played the role of a Bond girl in the 2016 James Bond's film Spectre. She is also cited as one of the most beautiful women in the world.
Historically, Italy is known for its ancient ruins but it's also the land of beauty queen. All of above women are contributing to the Italian Entertainment industry. Some of them has crossed the boundary and representing their nation worldwide. However, if you think we have missed few Italian beautiful women then feel free to comment below.